 Welcome to Cory's Lawn & Landscape!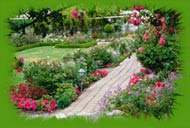 Our company is a small family owned & operated business. We are located in Crowley. Cory was born & raised in Crowley & has been mowing lawns there since he was 9 with his dad. After working for several other companies, he decided that he wanted to make it a career & we opened our doors in 2009. We service the Crowley, Burleson, Joshua, & South Fort Worth areas. We keep it local to help keep the costs down so we can provide you with affordable lawn care. We take pride in our work & focus on each customer's needs. We are fully insured & licensed with the Texas Department of Agriculture (TDA # 0618804).

Call us today for a FREE estimate: (817) 846-6235


We want to be your FULL service lawn company!